Toilet / Urinal Repair / Replacement

Serving Northern Virginia - Located in Woodbridge, Manassas, & Dumfries
Are you looking for residential toilet or commercial urinal or toilet installation, service, or repair? DB's Plumbing & Drain® is your total plumbing solution.
Clogged Toilet? • Running Toilet? • Toilet Replacement? • ADA Commercial Toilet? • Urinal Service?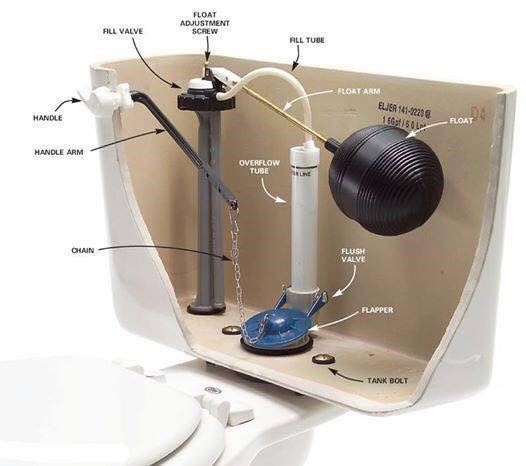 There comes a time when the toilet that you have in your bathroom no longer is the toilet that you need. Whether you are dealing with an inefficient toilet that takes up too much water and you are trading it in for a low-water version that will save you money over the long-term, or you are simply trading a warn, beaten-up version for something that is sparkly white (or another color!). Getting a new toilet can be the centerpiece of a bathroom remodel that can make you feel more at home.
While a toilet installation may seem easy enough. Rest assured there are problems that can arise if one chooses to do it on their own. There are plumbing lines leading to and from the toilet which need to be lined-up and connected perfectly or you may find yourself dealing with a serious leak that can cause massive damage to your home or your business. You need the professionals at DB's Plumbing & Drain® to take care of the installation and forget the headaches of trying to do it yourself.
The potential issues faced when it comes to toilet installation, are the same as with any plumbing installation - close is not good enough. You need a tight seal and correct placement on all lines leading to and from things like toilets, sinks, tubs and water heaters. Just lining things up and hoping for the best is not going to work.
Toilet Emergency?
If your toilet is overflowing turn off the water source, typically found near the floor behind the toilet. We offer emergency service for this and any plumbing emergency.
DB's Plumbing & Drain® is not a big franchise that just processes calls for the day. We are a local family owned business that wants to be the plumber you always call. We do all the work ourselves. We do not outsource work. Our goal is to ensure you are exceptionally satisfied and will not only call us again, but refer your friends and family. When you do business with DB's Plumbing & Drain®, you do business with the owner himself!
With DB's Plumbing & Drain® you'll have upfront pricing, friendly and knowledgeable technicians who arrive at your door on time, in uniform, and work carefully and efficiently on your home's plumbing so you can get back to your routine with the least amount of disruption possible. Your 100% satisfaction is our dedication and commitment to getting the job done right the first time.
DB's Plumbing & Drain® Is Your Local Trusted Plumber!
The cost estimate includes:
Costs for local material / equipment delivery and transportation to and from the job site.
Costs to prepare the worksite for toilet replacement.
Costs for job cleanup and debris removal at project completion.
Labor setup time, mobilization time, and our competitive minimum hourly charges that are commonly included for small toilet replacement jobs.
The cost estimate does NOT include:
Costs for removing, relocating, repairing, or modifying existing framing, surfacing, HVAC, electrical, and plumbing systems - or bringing those systems into compliance with current building codes.
Costs for testing and remediation of hazardous materials (asbestos, lead, etc.).
Call or email to schedule your toilet repair or replacement.
Our service area for toilet repair includes:
Northern Virginia - Prince William County - Fairfax County
Alexandria

Aquia Harbour

Arlington
Ashland
Belmont Bay

Bristow

Buckhall

Burke Station

Catlett

Clifton

Dale City
Dumfries


Gainesville
Groveton

Haymarket

Independent Hill

Kings Park

Lake Ridge

Linton Hall

Lorton

Manassas

Manassas Park

New Baltimore
Nokesville

Occoquan
Quantico

Sudley Manor Area

Triangle

Vint Hill

West Springfield

North Springfield

Wakefield

Woodbridge

Woodson

Yorkshire