It is very important to have the right equipment to do any job. Here at DB's Plumbing and Drain, we pride ourselves in having the best fleet, tools, and equipment to get the job Done Right the First Time.
The Fleet:
DB's has wrapped trucks that stand out on the road. We have multiple new customers a month that saw our trucks going by and were inspired to give us a call. The latest addition to the DB's fleet is a truck wrapped in support of the Down Syndrome Association of Northern Virginia (DSANV). The truck is currently getting its new look and will be on the road very soon. Our other trucks feature our mascot Octo, leading to many great conversations about who Octo is and why he represents our company.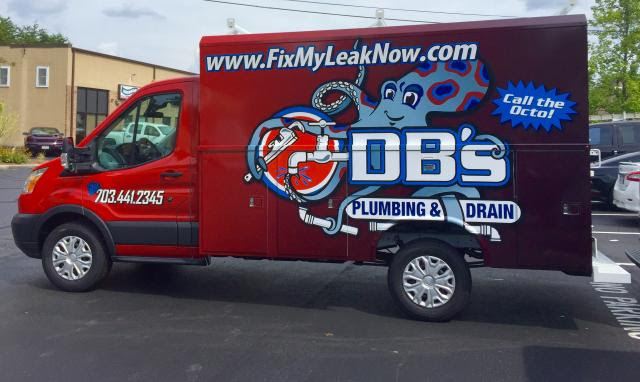 The Jetter:
The jetter is one of our favorite pieces of equipment. Using high velocity pressured water (4,000 PSI), the jetter is able to clear clogs and blockages from underground pipes, resulting in flowing drains and preventing larger issues from occurring. Routine maintenance with the jetter can save commercial and residential customers thousands of dollars in costly repairs and clearing backups.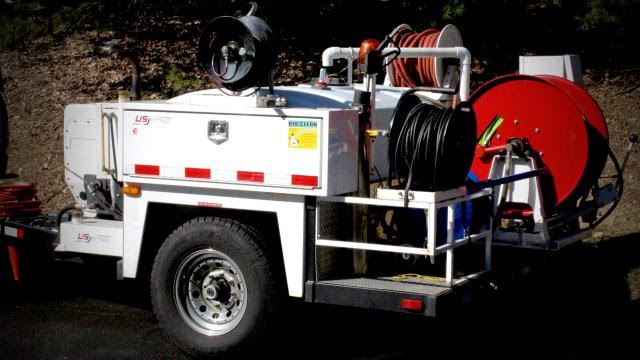 Camera:
Many customers are interested to learn about the capability and usefulness of our CCTV drain camera. With this device, we can send a small camera attached to a line down a drain and see the condition of it, without having to disturb the home. We can see in detail if you have build up in your drain, roots going into the pipe, or if there have been any breaks in your line. This information is invaluable to determine what needs to be done in your home to solve your issues in the best way possible for your specific situation.
Aside from some of our larger equipment, DB's maintains well-stocked trucks to get service calls done efficiently, the first time we come to your home. It is important for us to get your job done so you can go about your day, rest assured your issues are taken care of.
It is our goal to get the job Done Right the First Time, and having the proper equipment is one of the many ways we accomplish this goal.