PLUMBER IN CENTREVILLE, VA
​Professional Plumbing Services In Centreville, VA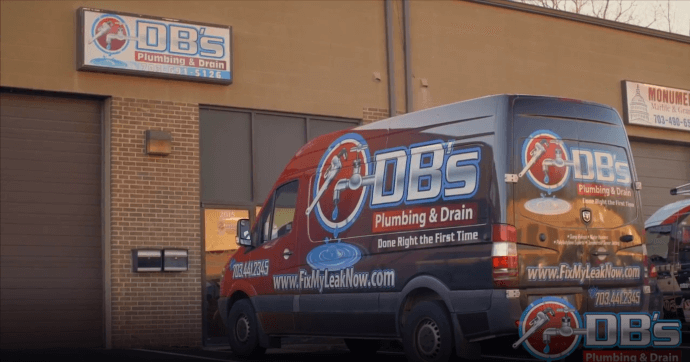 ​Not all plumbing problems are obvious. In the United States, 1 in 10 homes have a small plumbing leak that wastes 90 gallons or more of water every day. Even if you can't see it, your home or business could have a similar leak or another plumbing issue you're unaware of. These could cause larger problems down the road, such as flooding or other water damage.
At DB's Plumbing and Drain®, we offer everything from preventative maintenance to 24/7 emergency repair services to take care of all your plumbing needs in Centreville. If you are looking for a plumber who you can trust, DB's Plumbing and Drain® is for you. Our team of experts has years of combined experience and will go above and beyond to ensure that your plumbing systems are working the way they should. Whether you need plumbing installation, replacement, repair, or maintenance services, we got you covered.
---
Looking for a plumbing company in Centreville you can trust? Call DB's Plumbing and Drain® today at (703) 457-8686.
---
Our Residential & Commercial Plumbing Services
We offer a variety of plumbing services for your home and business. No matter how big or how small, our plumbers are equipped to handle it all.
Our residential plumbing services in Centreville include the following:
Bio-Clean
Clogged drains
Drain camera inspections
Expansion water tank
Frozen pipes
Garbage disposals
Gas services
Kitchen & bathroom fixtures
Leak detection
Odor testing
Outdoor hose bibs
Plumbing maintenance
Pressure reducing valves
Sewer lines
Sump pumps
Toilet & urinal repairs
Water heaters
Water lines
Water shut off valves
Well pumps
Our commercial plumbing services in Centreville include the following:
Frozen pipe repair
Sewer and drain services
High pressure water jetting
Electric snake drain cleaning
Underground pipe locating
Main sewer clogs
Main sewer jetting
Floor drain clog
Urinal clog
Urinal jetting
Grease trap cleaning
Enzyme treatment
Toilet clog
Sink clog
Storm drain and gutter clog
Septic tank pumping
Pipe work
Repairs for all fixtures
Centreville Leak Detection
By serving both home and business owners in Centreville and Northern Virginia, we are able to offer an array of plumbing services that will cover any problem you may have. Broken sewer line? We can fix that. Frozen pipes? We'll thaw them out for you. With same-day appointments and 24/7 emergency services available, we can also be there for you no matter when you need us.
A few of the other benefits we offer include:
A team of licensed, uniformed professional plumbers
A commitment to always being on time and keeping your space clean
Transparent pricing and upfront quotes
Deals, coupons, and other ways to save money
The only thing more important to us than customer service is getting the job done right. We promise to carefully evaluate your situation and repair and install everything correctly the first time around. We never keep our customers in the dark. Plumbing issues can be stressful, so we strive to ease the burden for you in all that we do—guaranteed!
---
Call us today at (703) 457-8686 or contact us online. We look forward to helping you!
---
Treat Every Home as Though It's Yours

Seek to Understand Without Judgement
CONTACT US TODAY
We Can't Wait To Sea You!